Paradise Kings Club Paphos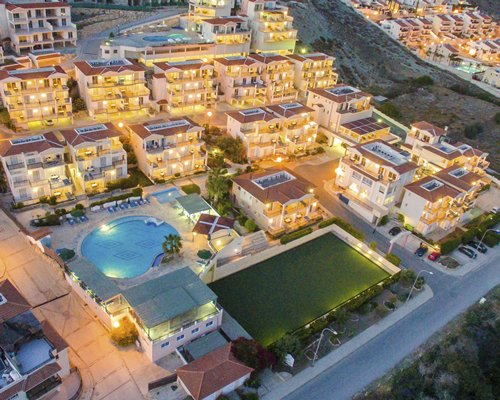 Situated in an exclusive and tranquil setting near Paphos with panoramic views of the Mediterranean sea, Paradise Kings Club occupies a delightful and historic location in Southern Cyprus. Superb facilities include a beautifully sculpted outdoor pool, heated indoor pool and jacuzzi, Gourmet Restaurant, fully equipped Fitness Centre with steam and sauna rooms and a Beauty Spa. The spacious top quality apartments are equipped to the very highest standards with private sun-trap balconies and state-of-the art furnishings which includes satellite TV/ DVD centre, hi-fi and internet connections.
Available Listings
Nothing Found
It seems we can't find what you're looking for. Perhaps searching can help.