Hilton Grand Vacation Club Coylumbridge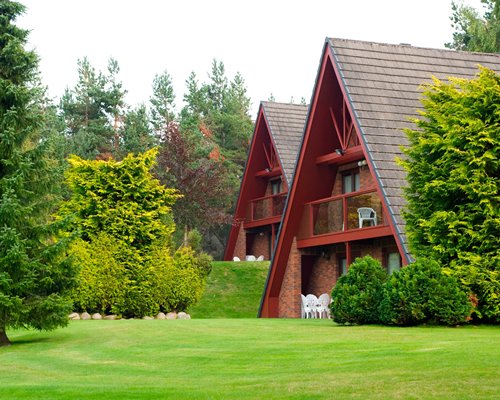 Set in the heart of the Cairngorms National Park, just a mile from Aviemore, Hilton Grand Vacation Club Coylumbridge Gold Crown timeshare resort is nestled amid enchanting natural beauty and close to some of the most popular holiday attractions.
With all the attributes of a luxurious timeshare resort,Hilton Grand Vacation Club Coylumbridge is a fabulous getaway for you and your family. Each timeshare lodge is designed to accommodate six guests with ease and has central heating, double glazing and a fully equipped kitchen. All lodges also have a patio, spacious lounge, dining room area and an ensuite bathroom, television, radio and games table as well as WiFi access.
You can enjoy a quiet day all to yourself at the 'Let's Relax' spa, where you are able to pamper yourself with a rejuvenating massage or specialized beauty treatments. Alternatively, if you have a fun family holiday in mind, accompany your children on the many family orientated activities available where you will have the chance to spend quality family time together. Come winter you can experience the excitement of thrilling snowsports since Aviemore is home to the UK's leading ski resort. With 30 km of ski runs and a ski school, snow permitting, you can have the ultimate skiing holiday.
Hilton Grand Vacation Club Coylumbridge timeshare resort is in perfect proximity of the countless activities that Aviemore and the Cairngorms have to offer. Enjoy the warming local whiskey distillery tours or absorb the enchanting views of the Cairngorm Mountain. Wander through lush locales of the National Park and breathe in a bit of this exquisite Scottish landscape. Take your family on the famous mountain railway for a lunch with stunning views at the UK's highest restaurant or tuck into an authentic hot dog at the timeshare resorts American dinner. Hilton Grand Vacation Club Coylumbridge is the ideal holiday destination no matter your needs.
Available Listings
Nothing Found
It seems we can't find what you're looking for. Perhaps searching can help.