Glenmor at The Gleneagles Hotel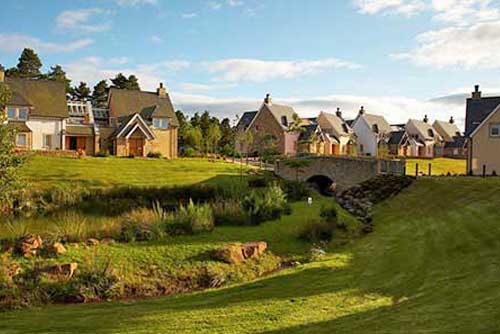 Combining the private space and comfort of your very own luxury home and allowing you to enjoy all the golf, leisure, dining and space facilities that guests of the Gleneagles hotel have available.
The luxury lodges consist of two, three and four bedroom set around a small lochan and a village green. There is total of 53 homes finished to a luxurious standard in the Glenmor village, which nestles in the heart of the 850 acre Gleneagles estate. Designed by Amanda Rosa, the internationally renowned designer, they contain all the modern appliances and designer decor along with amazing views of the beautiful countryside.
The unique benefits of being an owner at Glenmor are in addition to use of Gleneagles hotel estate and facilities, these include the 5 star concierge service, complimentary access to The Health Club and its leisure facilities and the exclusive events for owners in the Tryst Cafe Bar.
The lodges are maintained throughout the year by dedicated staff, this ensures your lodge is as beautiful as the first day. They all have fantastic open plan dining spaces with granite finished kitchens, all with modern appliances, open plan lounges and indulgent bathrooms. There are also generously sized terraces.
Available Listings
Reference:
AH-742219
Start Week:
10
End Week:
10
Month:
Mar
Season:
High
Size:
3 Bed / 8
Price:
£14000
Enquire:
Click Here