The Carrick at Cameron House on Loch Lomond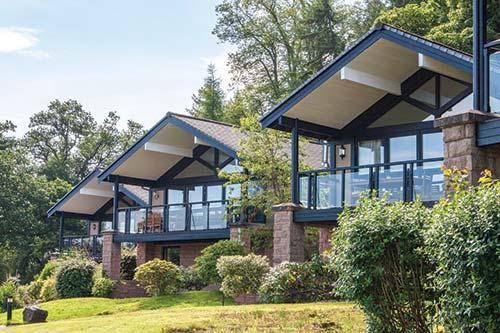 The Carrick at Cameron House on Loch Lomond has a plethora of leisure facilities to enjoy from its award-winning International spa to the astounding rooftop infinity pool that looks out over the expansive countryside. Golfers are in for a real treat here too as the stunning Par-71 golf-course is complimented by a driving range, golf academy and Pro Shop! Tennis and Squash courts can be found at The Carrick too and add a sense of competition to your holiday whilst there is also a swimming pool and jacuzzi. The Carrick's sister resort Cameron House can be found only 2 miles down the road and has a great selection of facilities to indulge within during your stay on Loch Lomond.
Available Listings
Nothing Found
It seems we can't find what you're looking for. Perhaps searching can help.