Portugal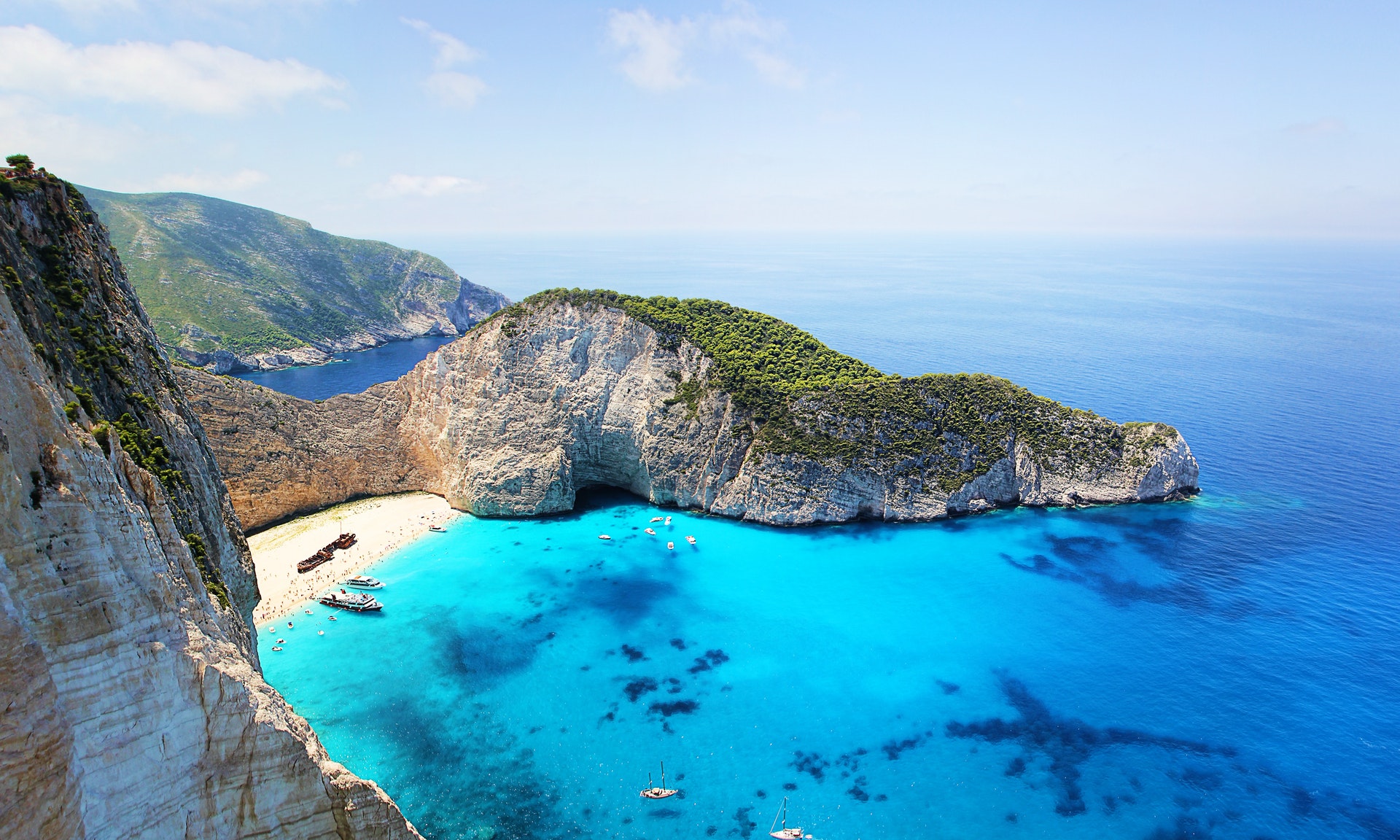 Portugal is a southern European country on the Iberian Peninsula, bordering Spain. Its location on the Atlantic Ocean has influenced many aspects of its culture: salt cod and grilled sardines are national dishes, the Algarve's beaches are a major destination and much of the nation's architecture dates to the 1500s–1800s, when Portugal had a powerful maritime empire.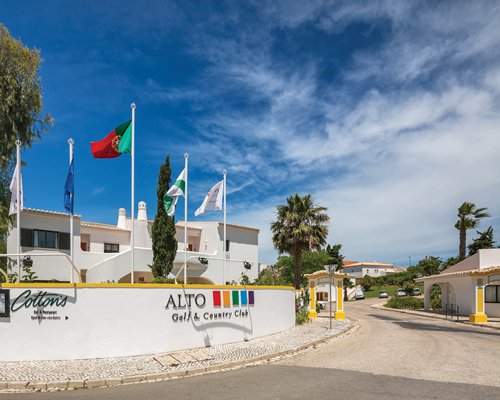 Alto Golf and Country Club
On the coast between Portimao and Lagos, lies in picturesque Alvor, once the Algarve's capital. Alto Golf and Country Club is situated within 18 acres of sub tropical gardens and 700m from the magnificent sandy beach. At the Penina beach club, you can enjoy a full range of water sports. On site, the indoor heated pool, hot tub, sauna and solarium, leisure suite, gym & shuffleboard, free to RCI members. Beauty salon, restaurant, Clubroom, snack bar, tennis, snooker, table tennis and putting green also Alto's exclusive 18 hole golf course is nearby.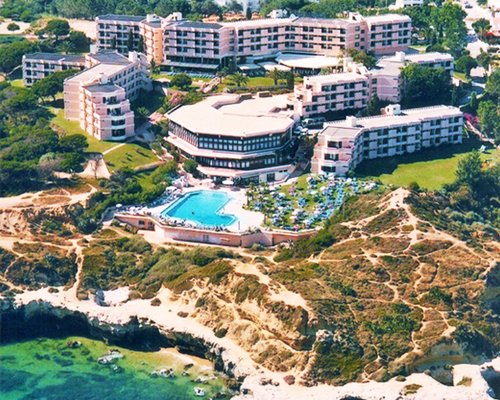 Auramar Beach Club
Located on the cliff tops, with panoramic views of the sea and the Portuguese coastline. In nearby Albufeira you can enjoy the exciting nightlife and numerous restaurants. Units are tastefully furnished, some have fantastic sea views. The units are hotel-type with balconies, satellite television and limited kitchens. The on-site facilities include an outdoor pool, restaurant, cafeteria, tennis, lounge, and bar area.
Clube do Mónaco
Clube Do Monaco is situated above the old fishing village of Albufeira and overlooks the fisherman's beach. It is just a few minutes walk from the sandy beach and the centre of town where there is a wide variety of nightlife, shops, restaurants and market stalls. There is a snack bar, bar and large sun terrace at the resort.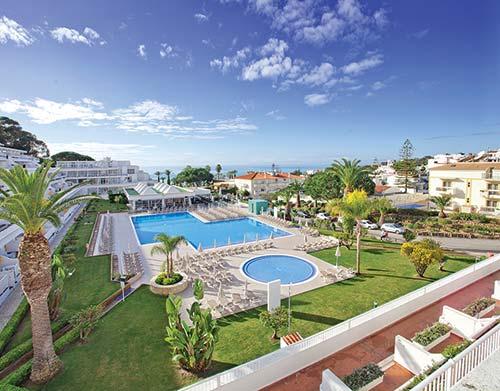 Clube Praia Da Oura
Club Praia da Oura is located on the Algarve's famous Golden Beach. There are leisure facilities to suit all ages. Almost every sport is available either on-site or nearby, with some of Europe's finest golf courses and tennis centers just a few miles away. On-site are a restaurant, two swimming pools, a discotheque, a bowling green, and regular entertainment in each of the resort's several bars.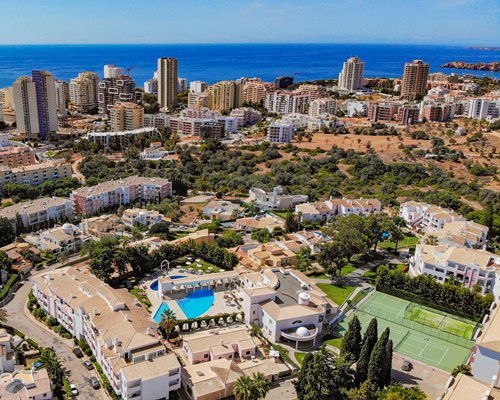 Clube Vilarosa
The Timeshare resort of Clube Vilarosa is in Portimão, the largest town in the western Algarve and is set on the banks of the Arade River. Its Atlantic Ocean beach has become world famous, and there are plenty of restaurants, bars, discos, and clubs nearby. This timeshare resort offers luxury accommodation of 1, 2 or 3 bedroom units. All with large rooms and spacious living areas. Some of the units offer wonderful ocean views with plenty of sunshine streaming in the windows. All the timeshare units have the charm of old-world Portugal with rich furnishings and modern amenities. Timeshare Clube Vilarosa is in the heart of the action in Portimão, with access to the beach and all the activities you could want. Within the resort you will find 2 large outdoor pools, a clubhouse with snack bar, a disco, and a games room. There is also a restaurant onsite at Clube Vilarosa along with a health club and tennis courts. With just a short walk to Praia da Rocha you will find lots of restaurants and nightclubs, or you can sample the day's catch at the harbour.
Dom Pedro Portobelo
Portobelo is located in Vilamoura, one of the most sophisticated areas in the Algarve. Many of the timeshare units offer spectacular sea views. The beach, bustling yacht marina, and golf and tennis facilities of Vilamoura are close by. Free access is granted to all leisure facilities and entertainment at the nearby Don Pedro Hotel. Car rental is recommended.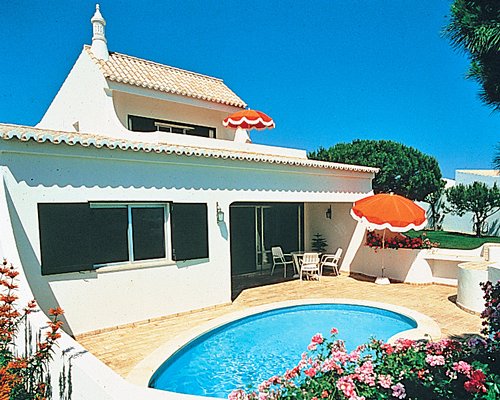 Elliott at Vale do Lobo
Situated in a spectacularly beautiful setting amidst nearly 1,000 gently undulating acres of pine trees and overlooking miles of golden sands, Vale do Lobo is a luxury private holiday village designed in authentic Portuguese style.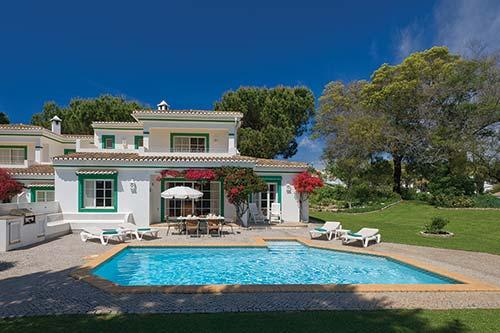 Four Seasons Fairways
Surrounded by some of Europe's finest golf courses, Four Seasons Fairways' grand villas and apartments blend the finest of Portuguese architecture with beautiful landscaped gardens. Each unit has an individual swimming pool or outdoor whirlpool on a private terrace. The Clubhouse is the focal point for the outdoor and heated indoor swimming pools, gymnasium, tennis courts, snooker room, golf booking office, hair and beauty salon, mini-market, and, during school vacations, a Children's Funclub. The lively bar and restaurant offers a weekly entertainment program.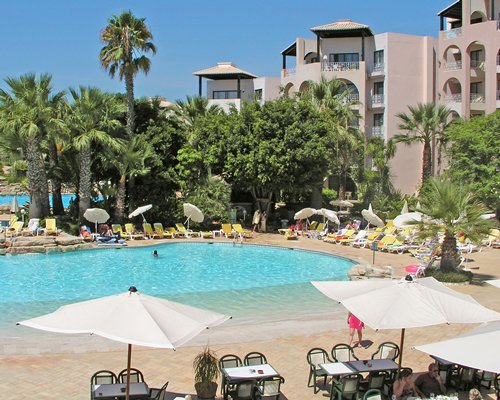 Four Seasons Vilamoura
Fronting one of Vilamoura's championship golf courses, this timeshare resort of Four Seasons Vilamoura offers everything in terms of luxury and relaxation. On site at this timeshare resort you will find an impressive clubhouse with squash, saunas and snooker. Relax beside one three beautifully landscaped swimming pools including the 'beach' pool which is ideal for those of you with young children. The resort provides year round activities for all of the family. All of the timeshare units are beautifully furnished and designed with air conditioning and full kitchen.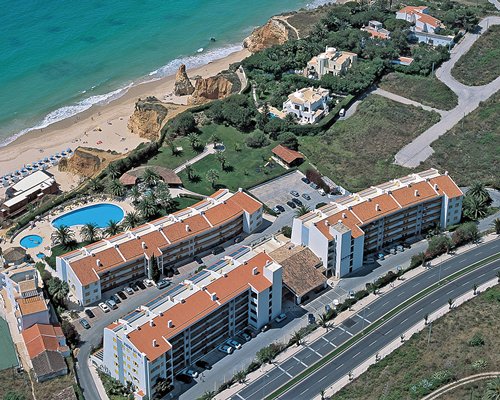 Jardim do Vau
Jardim do Vau apartments are set in a superb location with direct access to a beautiful stretch of sandy Algarve beach. Most of the units have balconies with direct views of the sea. All units are very well equipped and decorated. Local facilities include an outdoor swimming pool with bar, restaurant and cocktail bar, mini market, hairdressing salon and laundry. The health club offers an indoor pool, jacuzzi, Turkish bath, sauna, fitness room and snooker room. Near Praia da Rocha there are many nightclubs, bars and a marina. In Portimao there are many shops and restaurants to enjoy.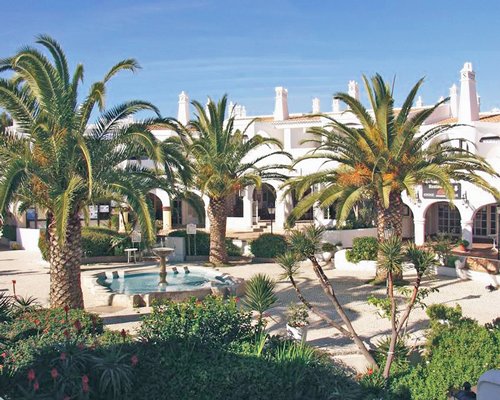 Monte Carvoeiro Clube
The attractive village-style Monte Carvoeiro Clube is above the beach and village of Carvoeiro. It is built around a central plaza with a fountain, restaurants and bars. The units are nicely furnished and each has a patio or balcony. Twelve tennis courts are available less than a mile away at the Carvoeiro Clube de Tennis. The Carvoeiro Golf Club is one mile from the resort and is available to guests.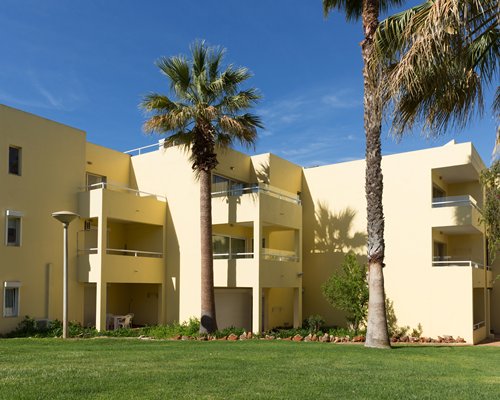 Oasis Village
The holiday complex of Oasis Village is situated next to the Aparthotel Mourabel just 2km from the type of beach that has made the Algarve famous. Golf courses abound in the area and there are stables, casinos, nightclubs and restaurants too. On-site facilities include an outdoor swimming pool and tennis court. The simply furnished apartments are in several low rise buildings set in gardens.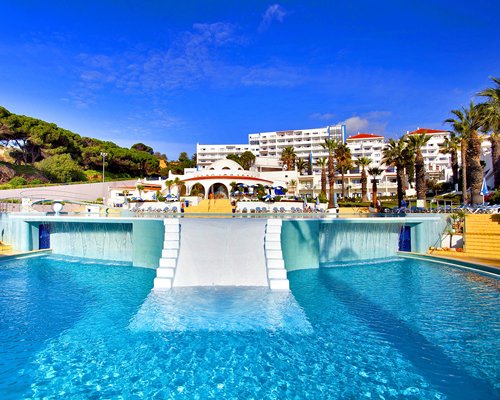 Oura-View Beach Club
The timeshare resort of Oura View Beach Club (formerly Montechoro Beach Club) is located directly on the beautiful Oura Beach with the majority of the timeshare units facing south giving maximum exposure to the sun. The timeshare resort is within easy walking distance of many restaurants and night spots and is approximately 2 miles from Albufeira. The resort offers guests the use of child and adult swimming pools adjacent to its own restaurant and bar. Guests also have access to the on-site health club, for a fee, and also to the amenities of the Montechoro Hotel, which is only a few minutes drive away. There is an additional charge for use of some of the amenities.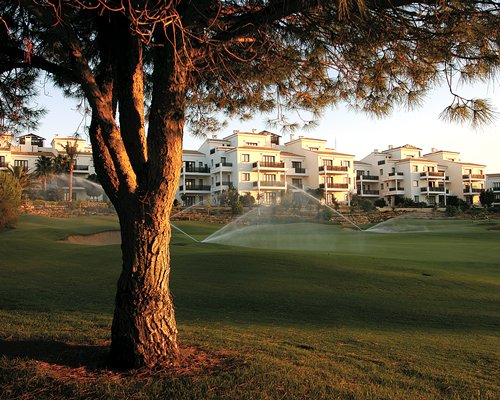 Pine Cliffs Resort
Surrounded by pine trees, Pine Cliffs Resort, part of the Luxury brand, offers magnificent views of impressive ochre-coloured cliffs, joined by a memorable backdrop of fine sandy beaches, washed by the Atlantic's crystal clear blue waters. The building's architectural design is typically Portuguese, with Arab influences spectacularly materialised in courtyards and interior terraces, creating intimate spaces open to the natural light.