Marriott's Vacation Club Asia Pacific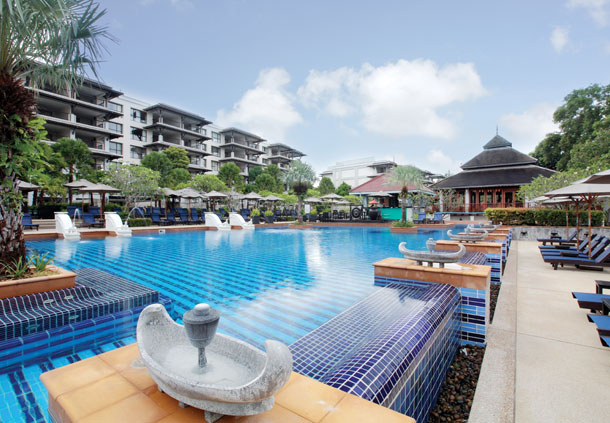 More than 400,000 families are having the time of their lives on Marriott Vacation Club holidays, enjoying the consistent quality and service you'd expect from a name you trust — each and every year!
Through Membership in Marriott Vacation Club, Asia-Pacific, Club Members can access guest rooms, suites and holiday apartments at seven Club Resort Properties in Thailand, Australia, and the United States. Plus, through the Marriott Vacation Club Destinations Exchange Program, Club Members can further enjoy:
Privileged access to more than 50 Marriott Vacation Club® resorts, offering spacious guestrooms and 1-, 2- and 3-bedroom suites and villas with fully equipped kitchens and all the comforts of home. Experience our resorts in unforgettable destinations including New York City, Orlando, Lake Tahoe, Hawaii, Spain, France and more.
Guaranteed Marriott quality.
Access to choose any Marriott Vacation Club resort, any villa, any size, any check-in day and any length of stay. (subject to availability)
Exchange Program Membership includes access to enhanced holiday options, such as cruises, tours, hotels, excursions, sporting events and more. Visit the places you've always dreamed of, including Thailand, Bali, Hawaii, Italy, the Caribbean and Alaska.
Access to hundreds of affiliated timeshare resorts* in fabulous destinations such as New Zealand and Costa Rica.
Flexibility to bank, borrow or add more Club Points for longer holidays or to expand your holiday options.
Dedicated Vacation Advisors who are experts at making your dream holidays come true.
Award-winning customer service. "Favourite Customer Service," People's Choice Stevie Award – Leisure & Tourism, 2013.
*A Club Member must maintain an individual Interval International membership to use Exchange with Interval International.
Available Listings
Reference:
AH-744765
Points:
6500
Price:
£12500
Enquire:
Click Here