Greece
Greece is a country in southeastern Europe with thousands of islands throughout the Aegean and Ionian seas. Influential in ancient times, it's often called the cradle of Western civilization. Athens, its capital, retains landmarks including the 5th-century B.C. Acropolis citadel with the Parthenon temple. Greece is also known for its beaches, from the black sands of Santorini to the party resorts of Mykonos.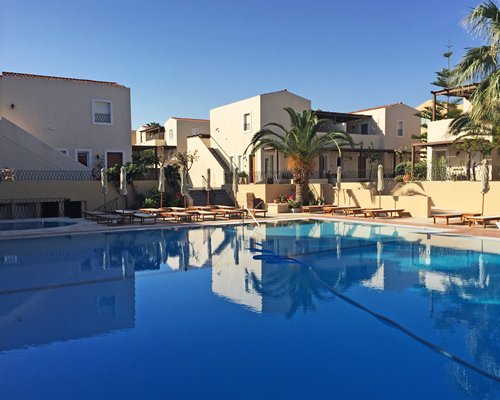 Leoniki Residence
Leoniki Residence is located in Platanes which is a Rethymnon prefecture, the smallest and most sparsely inhabited one compared to the other three on the island. This prefecture is the centre of folk art, especially weaving and embroidering at Anoyia, as well as ceramics which has been mainly developed around the small picturesque village of Margarita. The resort offers guests a great opportunity for relaxation with a swimming pool, bars, restaurant and sea sports. Among the sites worth visiting in Rethymnon is a Venetian castle called Fortezza, a real masterpiece of palladian style architecture.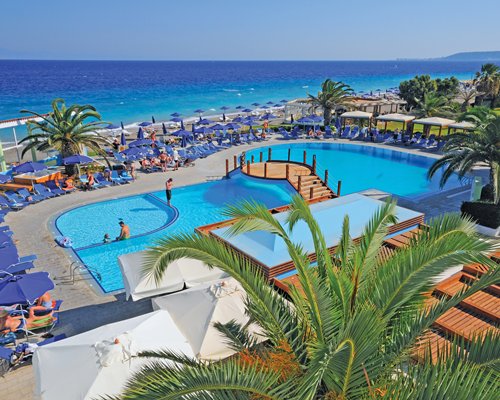 Sun Beach Holiday Club
Located on the beach near the historic town of Rhodes, Sun Beach Holiday Club is bordered by clear, blue Mediterranean waters. In the area, you can enjoy water sports, windsurfing, tennis, horseback riding and delightful sightseeing. The lively nightlife of Rhodes, with its international casino and more than 600 bars and restaurants, is about six miles away. The resort has two swimming pools, two children's pools, and a grocery store. Sports facilities include tennis, table tennis, mini golf and volleyball.
The Village Holiday Club
Located in the charming village of Koutouloufari, the Village Holiday Club is an ideal choice for visitors looking for an authentic Greek Village atmosphere. The resort is in the middle of Koutouloufari within easy walking distance of restaurants, shops and bars. Each traditionally furnished apartment consists of a spacious bedroom with a double bed and a sitting room with two built in single sofa beds. Some of the units have large balconies offering a panoramic view of the lush gardens and views over the Bay of Hersonissos. The calm and serene setting of this resort leaves every visitor feeling refreshed and relaxed.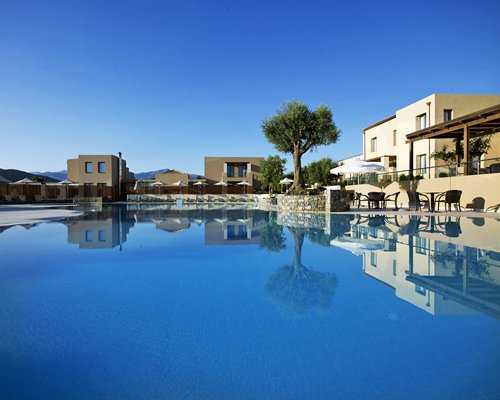 Village Heights Golf Resort
On the north coastline of Crete, Village Heights Golf Resort is nestled amongst lush landscaped gardens and offers breathtaking views of Hersonissos. In true traditional Cretan Village style studios, apartments and villas are beautifully designed to suit every taste. Village Heights Golf Resort offers a full host of amenities and features to ensure a restful stay. Located 30 km east of Heraklion within close proximity to all historical sites and landmarks, the Resort is perfectly positioned to experience the unmatched magnificence of Crete. The town of Hersonissos is within easy reach with small taverns, souvenir shops, bars and coffee shops.